Performing Arts
The school became a Specialist School in the Performing Arts in 2003. Since that time growing numbers of young people have been discovering the value of the arts in their lives. Productions are put on each term, there is an annual dance festival and concerts, cabarets and musical extravaganzas illuminate the school year.
Take a look at the review of our latest school production of Jesus Christ Superstar.
VALLEY ARTS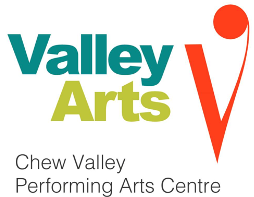 A New Performance Space For Everyone in the Chew Valley
The rich variety and high quality of arts events at Chew Valley School and around the valley deserve a performance space that we can be proud of.
Chew Valley School is an Artsmark Gold school running more than 30 lunchtime and after-school arts clubs every week, and over half of our students regularly take part in timetabled and extra-curricular arts performances and workshops, creating work of an extremely high standard.
There is also a wealth of performance activities in our villages, from ballet and dance classes, amateur dramatic groups, musical groups, choirs and bands.
But there is no performance space in the Chew Valley big enough to bring together the audiences these productions deserve.
Starting from an initiative by the Chew Valley School governors, an independent organisation has been formed which is planning a new, versatile arts centre which will bring together all the communities of the Chew Valley. The building on land available at the Chew Valley School site will include a 250-seat auditorium, a dance studio, rehearsal and meeting rooms, cinema facilities and exhibition space.
A purpose-built performance centre of this size will not only be a hub for our community's creativity but will be able to attract touring theatre companies and generate new business opportunities in the valley.
The vision for this exciting space will be achieved with the support of everyone around the valley who enjoys a connection with the arts, whether as enthusiastic performers or audience, students or parents.
Valley Arts welcomes everyone's input and involvement: find out more at Chew Valley Performing Arts Centre.
Don't miss the organisation's sellout fundraising and performance showcase events.
Steve Conway
Head of Performing Arts, Chew Valley School, and Trustee of Chew Valley Performing Arts Centre