The Curriculum
Key Stage 3
At Key Stage 3 a broad and balanced curriculum is followed by all learners. In Year 7 students are grouped into mixed ability tutor groups for most lessons, except in Maths where students are set by ability in the second term. In Years 8 and 9 our most successful linguists take on a second language, and all students are regrouped. A new mixed ability grouping is set up with close consideration of KS2 prior attainment, CAT score, reading ages and writing attainment. Teaching groups are focused on developing skills in reading, writing, and speaking and listening across the curriculum, whilst Maths and Science are grouped separately according to attainment in those subjects. The curriculum plan for Key Stage 3 can be seen in the table below, which gives the number of lessons per fortnight devoted to each subject. Details of individual subject programmes are given via the link at the bottom of this page.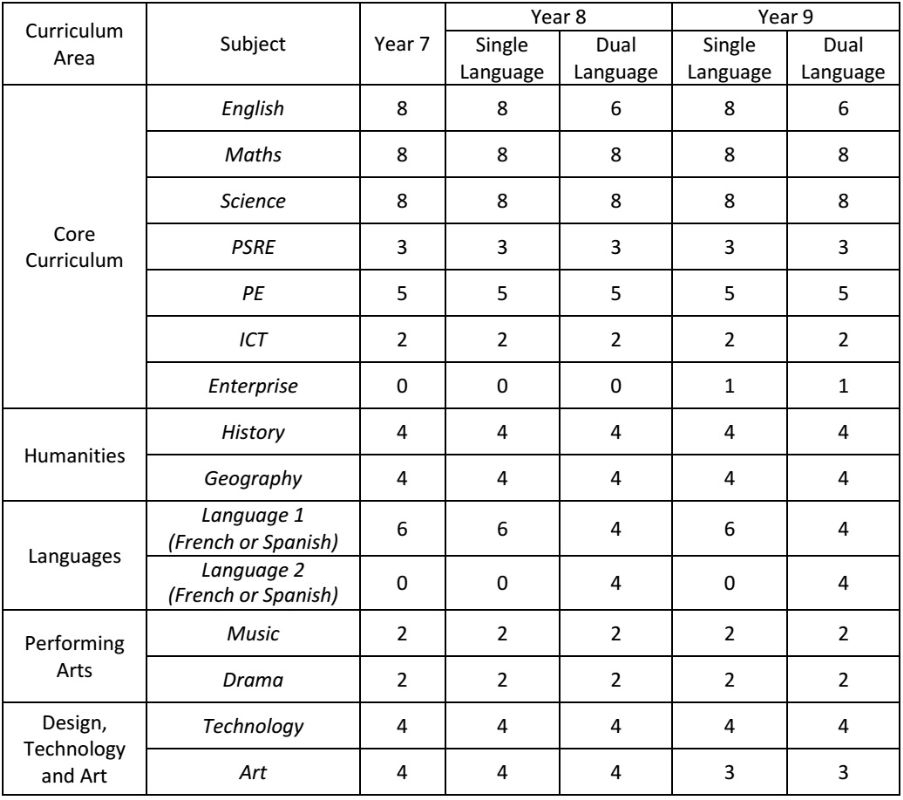 Chew Valley School Key Stage 3 Curriculum
*There is an annual parents' information evening to explain our approach to sex education within the PSHRE curriculum.
Key Stage 4
Please click this link for Year 9 Options Information
Sixth Form
Please click this link for the Sixth Form Curriculum
For government guidance and information for education and training providers on the planning and delivery of study programmes, please click here.