ClassCharts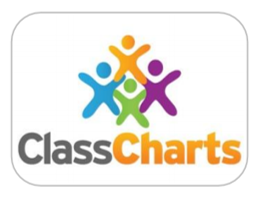 ClassCharts is designed to significantly improve the quality and accessibility of information for parents and carers.
Please follow this link to log on to ClassCharts.
How does it work?
ClassCharts is a secure online system which teachers use to track achievement and behaviour throughout the school day.
By using ClassCharts, we can share your child's achievements with you and keep you up-to-date in real time. ClassCharts allows parents and carers to keep track of their child's behaviour, view attendance records, access their weekly timetable, view assigned homework tasks, track scheduled detentions and view announcements from school.
If there is more than one child in a family, parents and carers can also access ClassCharts information about all their children from a single, centralised parental account.
To access ClassCharts, parents, carers and students can do so via the internet, or through our iOS and Android apps.
To create a parental account, please use the following link www.classcharts.com/parent/login. When you first try to log in, you will be asked for an access code - this will have been sent to you. Links to the Android and iOS parent apps are also available from this page.
School Reports
At present, ClassCharts will not allow you to view your child's reports. However, all reports (and not just the latest one!) will be available for you to see on the Parent Portal, this will be the primary method of sending reports home. We will notify you by email when a new report has been published on the Parent Portal. You will be able to view the report online, save it and print it at home if you wish. As you can imagine, this will provide a significant saving for the school and give us more money to improve teaching and learning in school. Nevertheless, if you wish to receive a paper copy, all you have to do is notify us and we will be happy to send out a printed copy.
Please use the following link to log on to the Parent Portal Insight (chewvalleyschool.co.uk)
Problems and Feedback
We hope you will find ClassCharts easy to use. If you encounter any problems with the system, please contact our Data Manager, Deborah Elsom, either by telephone on 01275 332272 or via email at delsom@chewvalleyschool.co.uk
Please address any feedback about the system to Kirsten Holland, Assistant Headteacher, on the above number or via kholland@chewvalleyschool.co.uk